All-on-4 implant dentistry
Posted by ROBERT ASTLES, DDS on Mar 20 2020, 04:38 AM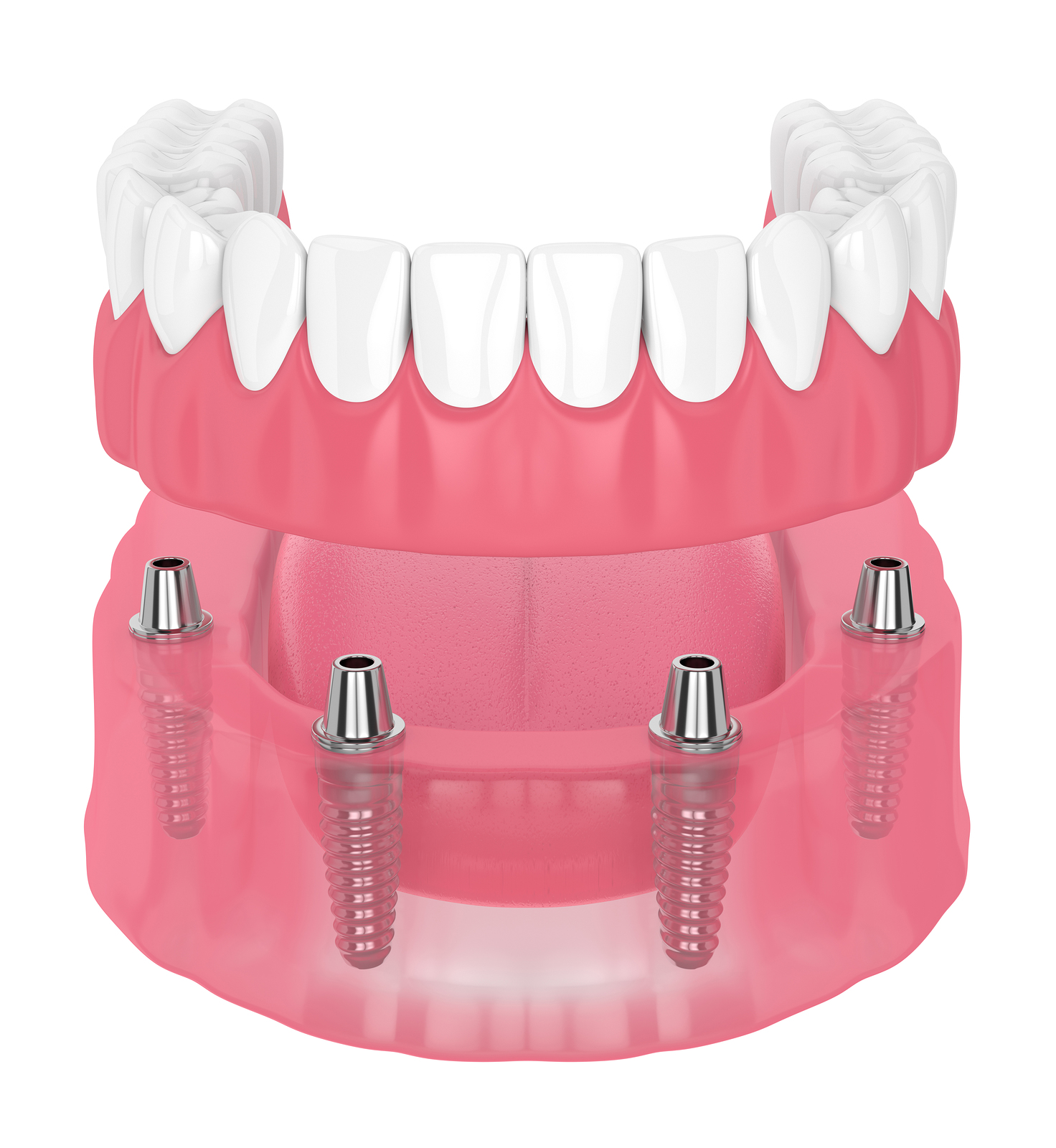 An implant mainly has two parts, namely, the metal base or root and the crown. The base is the part of the implant is usually made of titanium or any other durable metal. It has grooves on its surface, similar to a screw, which helps in gripping the implant firmly within the jawbone. The upper visible part of the implant is called the crown, made of ceramic or composite material. The crown and the base are connected with the help of a connecting element called an abutment. They are fabricated in dental laboratories and made from premium quality materials.
While in the All-On-4 dental implant, four implants are used instead of one. Now, these four implants are attached to the upper and lower jaws as the main anchors. Then, a denture is placed over them.
What is the procedure involved in getting All-On-4 Implant?
The dentist will examine and take dental X-rays to determine the right treatment for you. For All-on-4 Implants, the dentist will administer local or general anesthesia and make you comfortable. Then as per the treatment plan, they will prepare your mouth to place the implants by extracting the rest of the failing teeth. Any other diseased or infected tissue present in your jaw and gums will also be removed.
After this, the process of implantation begins, in which the dentist inserts the titanium screws into your jawbone. Two implants will be placed on the front side of your mouth and two in the back. This will help in keeping the denture in place. 
Then the dentist fits a new set of temporary teeth immediately, which will let you eat and talk. Over time the implants heal and integrate with your jawbone, then you can go back to the dentist for the new set of your permanent teeth.
What are the benefits of the All-On-4 implant?
All-On-4 have certain benefits that include:
Get a new set of fully-functioning teeth, in a short amount of time
Prevent bone loss in the future
Restore the ability to chew and eat all your favorite foods
Enhances self-confidence 
Improves overall quality of life
Call us at (772) 562-5700 or schedule an online appointment with Dr. Astles to know more about All-On-4 dental implants.