Dentures
Posted by ROBERT ASTLES, D.D.S. on Dec 3 2019, 02:40 AM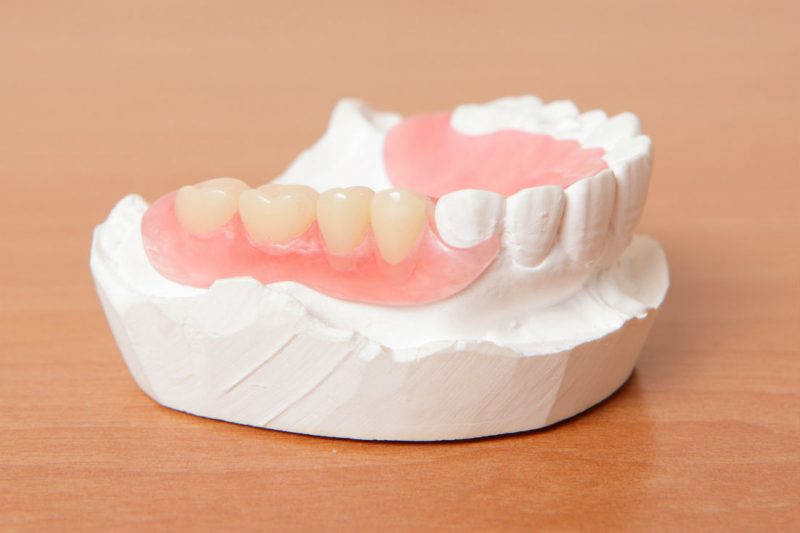 Dentures are a boon to patients who have lost more than just a few teeth. When a patient has lost almost all their teeth, it would be highly difficult and inappropriate to replace them using dental bridges or implants. Hence, we suggest patients go for dentures as it is easier to replace them in one go. Moreover, dentures offer several advantages that their alternatives do not.

What are dentures?
Dentures are made from a combination of ceramic and acrylic. Visually, a denture would look perfectly like a set of teeth supported by the gums. Ceramic is used to fabricate the teeth whereas acrylic is used to fabricate the gums. Patients who have lost almost all teeth can get them restored using dentures. They will be able to bite and chew food just like they used to before.
What are implant-supported dentures?
In case you are experiencing missing teeth and looking for a permanent solution to replace them, we advise getting custom-designed implant dentures that are long-lasting and beautiful. Having implants to support your dentures can prevent the chances of loose restoration and imparts less stress on the remaining set of teeth. 
Benefits of Implant-retained dentures
Implant-supported dentures have a lot to offer you. A few benefits are listed below:
They offer security and comfort
These dentures are smaller and less bulky
Patients are more confident to laugh, speak, and eat in public
Wearing implant-supported dentures reduces bone loss
They are a cost-effective option
They reduce the presence of wrinkles around the mouth
They improve the patient's ability to chew
What is the process involved in getting implant-supported dentures?
Getting implant-supported dentures is a process that involves several steps. Your dentist would take a 3D scan of your mouth and a treatment plan would be mapped out. The procedure involves placing implants where the denture would be required. Once the implant has been secured into the jawbone, the dentist would re-insert the denture and have it attached to the implant. The entire process involved in getting your implant-retained denture would take about three to eight months.
Find out more about implant-retained dentures by requesting an appointment with us. Consult Robert Astles, D.D.S., and find the cosmetic treatment that best suits your case. Call our office at 772-562-5700 or request an appointment online. For any queries, feel free to e-mail us at astles2000@gmail.com.