Precautions taken at the office of Dr.Robert Astles to prevent Covid-19
Posted by ROBERT ASTLES, DDS on Jun 6 2020, 12:13 PM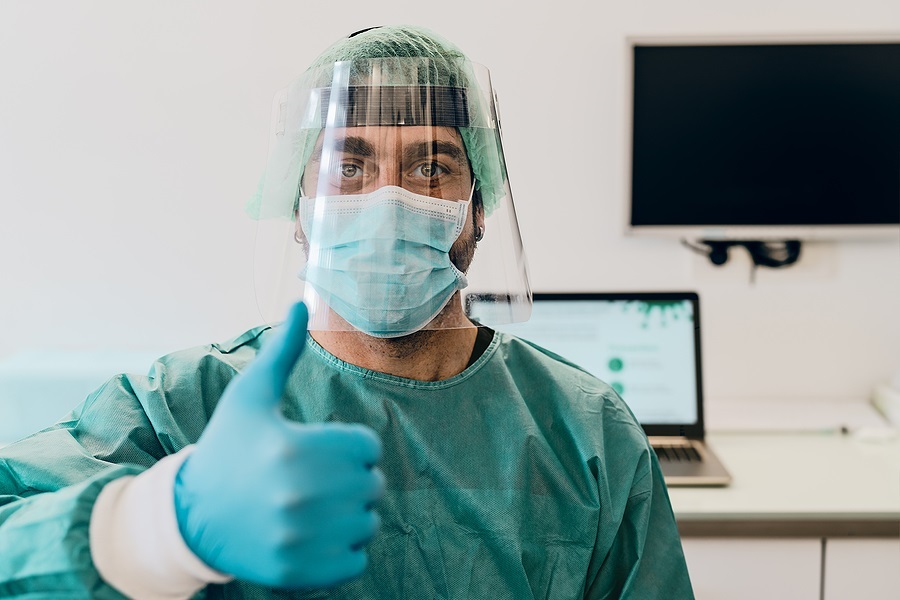 As we know, the whole world is facing an unprecedented situation due to the Novel Corona Virus outbreak. In the current situation of COVID 19 pandemic, dentists, auxiliaries, and patients undergoing dental procedures are at high risk of cross-infection as most dental procedures require close contact with the patient's oral cavity, saliva, blood, and respiratory tract secretions. Therefore, our team at the dental office of Dr.Robert Astles has taken all the standard precautions to protect our patients and team members from the risk of infection.

Our dental office follows strict screening measures and infection control prevention protocols directed by WHO to provide our patients and staff ease of mind during their dental visits. Here are the other precautions we compulsorily follow to keep the virus out of our office.
We always ensure that every countertop, chair, etc., are wiped down and sanitized with a powerful medical-grade disinfectant after every interaction with patients.
We sterilize every dental instrument under severe heat and pressure to prevent any traces of the virus.
We ask our patients to maintain social distancing at our dental clinic and its premises.
We encourage patients to take prior appointments before visiting us to avoid waiting.
We ensure that anyone entering our office wears a facemask.
We record the temperatures of all staff members before each shift to ensure only healthy personnel are treating patients.
We record the temperatures of all the patients visiting us.
We ensure that all our patients sanitize their hands before entering our office.
We ensure that our dentists and medical staff wear proper personal protective equipment at all times.
At the dental office of Dr.Robert Astles, we take all the necessary measures to prevent the spread of infection and protect our patients.
In case you are suffering from a dental problem, please book an appointment and visit us to have a safe dental experience.