What Are Mini Implant Dentures?
Posted by ROBERT ASTLES, DDS on Aug 11 2021, 09:14 AM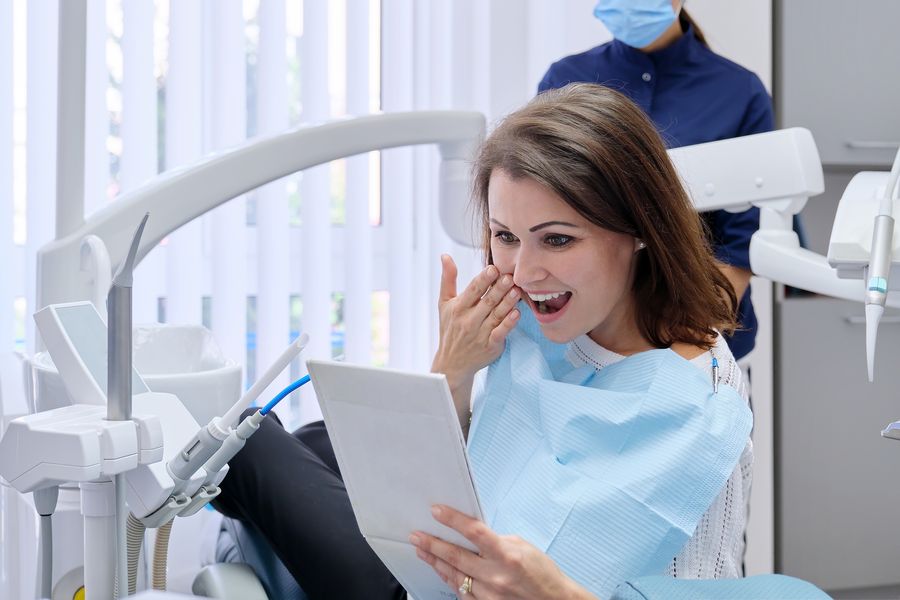 A missing tooth alters your appearance and can adversely affect the remaining teeth and jawbone. For those missing one or several teeth, implants with crowns work best; for those with no teeth, dentures are ideal.
However, traditional dentures can slip out and fall, or make chewing difficult. 
In this article, Dr. Robert Astles, our dental expert in Vero Beach, Florida, provides information on how mini implant dentures can resolve your tooth loss issues.
Mini Dental Implantation      
Mini implants are made of titanium, with screws smaller than those of traditional implants. Less than 3 mm in diameter, these implants consist of only one part, unlike the 2-piece regular implants. At the exposed end of the post, just above the gum line, there is a ball on which the crown or denture is fitted.
Similar to the process of regular implants, mini dental implants also require an X-ray to check the underlying and surrounding structures. The site is then numbed, and the tiny post is screwed into the jawbone. After this, the denture is placed onto the mini implant balls and secured with O-rings. 
There are no sutures required for the implant placement and the entire procedure can be completed in one sitting.
Mini Implant Care 
Dentures fixed onto mini implants can be fixed or removable. The removable ones need to be taken off and cleaned every day. 
They can be taken off the implant posts by applying equal and gentle pressure with your thumbs under each side. To put them back on, hold the teeth on each side, placing them carefully over the balls of the posts, and securing them with the O-rings. This prevents the denture from sliding off. 
Care must also be taken to brush the posts and the balls. The O-rings should also be kept clean. Looking after the fixtures helps proper seating and retention of the dentures. 
Benefits and Drawbacks
Below are some of the advantages and disadvantages of mini implant dentures:
Advantages
Less invasive and therefore less painful
The process is quick, can be completed in one sitting, and entails no recovery time
Less expensive than regular implants
Suitable even for patients with reduced jawbone mass
Help retain the shape of the face
Disadvantages
Cannot be used by people who grind their teeth
May not provide long-term anchorage
Patients with certain medical conditions or on specific medications cannot get these implants

To learn more about mini implant dentures, schedule an appointment with Dr. Robert Astles by calling (772) 562-5700 or visiting us at 963 37th PI, Vero Beach, FL, Vero Beach 32960.