How to Take Care of Your Dental Implants at Home
Posted by ROBERT ASTLES, DDS on Oct 8 2020, 01:08 AM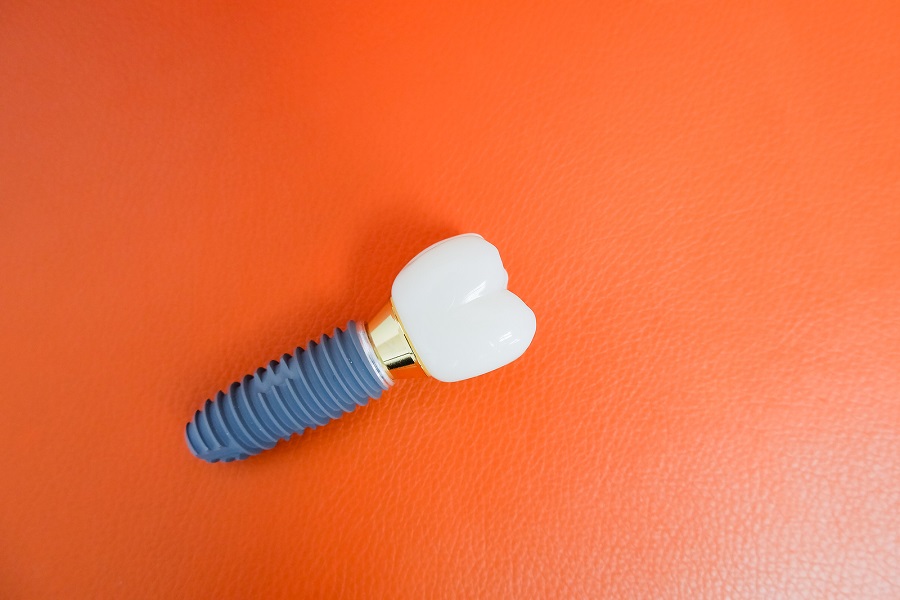 Among the millions of Americans who lose their teeth due to accidents and tooth decay, 3 million of them have dental implants - a number that is growing by half a million every year. Dental implants are strong alternatives to natural teeth roots. They preserve the jaw bone, improve facial and bone features, offer a comfortable fit for tooth replacements, and are long-lasting.
In order to ensure the long life of your dental implants, it is crucial to keep them clean and well-maintained. Ignorance, in this respect, would lead to peri-implantitis, a condition similar to periodontitis, that has an inflammatory effect on the bone and tissue region surrounding the implants.
Follow this 5-step routine to keep your implants clean and minimize the risk of infection.
Brush Your Teeth Twice a Day
The importance of brushing your teeth at least twice a day cannot be stressed enough. While brushing your teeth in the morning does away with morning breath and bacteria built up overnight, brushing before bed gets rid of the tartar collected throughout the day and prevents the risk of infection overnight. To ensure you clean properly around the dental crown, use an angled-neck brush or a slim-headed brush to reach the implant, especially if it has been placed at the back of your mouth.
Make Use of a Water Flosser
Begin your routine with a water flosser - also known as a dental water jet. The water stream from the device reaches into pockets up to 6mm deep and removes bacteria and tartar buildup. The jet comes with a rubber tip that is suitable for sensitive gums and effectively cleans all corners otherwise unreachable by the brushes and dental flosses.
Use a Soft-Bristled Tooth Brush
Soft-bristled brushes are gentle on your teeth, gums, and implants. They do not damage your gums or make them bleed. They are as effective as hard-bristled brushes in terms of functionality, i.e., eliminating tartar between teeth.
Pick a Low-Abrasive Toothpaste
Certain kinds of toothpaste may have stain-removing agents or baking soda that could wear off the coating on porcelain implants; it is best to buy low-abrasive toothpaste that does not contain such elements. You can try using toothpaste specifically made for dental implants or ask your dentist for recommendations.
Get a Crown and Bridge Floss
A special floss known as crown and bridge floss is used to scrub around dental implants. It has stiff plastic or nylon ends that let you steer the floss between implants so as to clean the implant and gumline. Use this floss post brushing your teeth so that the toothpaste residue further cleanses your implants. Remember to rinse your mouth after.
The way to ensure prolonged life of dental implants is a regular deep cleaning to prevent decay, infection, and inflammation. Visit your dentist regularly for checkups, avoid chewing on very hard items on a regular basis, let your dentist know if you are in the habit of teeth grinding, and quit smoking. Maintain your implants well, and your implants will repay the deed by keeping your bone and teeth in place.
Call us at (772) 562-5700 or schedule an online appointment with Dr. Astles to know more about dental implants.