Impact of Soda and Sugars on Teeth
Posted by ROBERT ASTLES, DDS on Mar 16 2021, 11:30 PM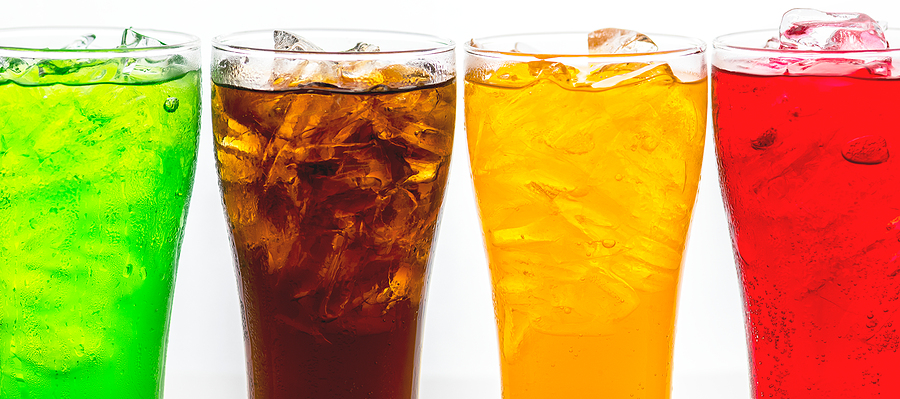 Who doesn't like consuming sugary food? Who would hesitate to drink soda or soda-based soft drinks in a burning summer? Sounds cool, isn't it? Everybody does that. We consume sugar every day in one way or another; the same is the case of soda. But, do you know, both sugar and soda can affect your smile? Yeah, you read it correctly, but how? That is the answer you need to know.

According to 'Centers for Disease Control and Prevention(CDC),' under the US Department of Health, men consume soda or sugary drinks more than women. Teenage boys consume them the most and get around 273 calories from them per day. Drinking high-sugar soft drinks is one of the causes behind obesity, diabetes, weight gain, and the list. The most unknown or forgotten fact about soda and sugar is that they can affect your teeth so badly. How? Because of the acids in soda and the acid it develops in your mouth! That doesn't sound healthy, does it?
Acids-the 'villain' in soda drinks
We all know that our mouth is full of bacteria. Our teeth also are coated with this bacteria, called plaque. The plaque itself isn't good for our teeth if it isn't removed in time because it can cause tooth decay and other damages. This scenario becomes worse when you drink a soda. Soda contains a lot of sugar. Let's say it's sugar syrup. So when you drink soda, your whole mouth is bathed in sugar. So when the bacteria come in contact with the soda, it starts metabolizing the sugar and forms acids. These acids do their basic instinct, attacks the teeth for at least 20 minutes, as per the dentists. So every time you take a sip from your favorite drink, this attack starts all over again. Also, soda itself contains an acid like phosphoric acid, citric acid, carbonic acid, etc. These acids also are not merciful to your teeth. They just kick start an attack on your teeth! The more you drink, the more you're under attack!
Erosion and Cavities-The dual impacts
Erosion and cavities are the two effects of drinking soda, and the latter is more lethal.
Erosion-Most soft drinks, even fruit juices, can affect the enamel, the outermost protective layer of the teeth, if consumed often. They simply reduce the hardness of enamel through the acidic effect, thereby weakens the teeth.
Cavities- Softdrinks, on the other hand, can decay the next layer, 'dentin,' and can go even further. Cavities are permanently damaged areas and are often seen as tiny holes in your teeth. They are developed over time, and soda drinks are one of the major causes of it.
Does a 'diet soda' help?
The answer is 'Not exactly!' A lot of regular soda drinkers switch to diet soda as a healthier alternative. Though the diet soda contains lesser sugar and allows lesser calorie intake, it isn't good for your teeth because it is still acidic, thus causes tooth decay. The better option is to stay away from all types of soft drinks.
Want to learn more about the Impact of Soda and Sugars on Teeth? Call us or schedule an appointment online to consult our dentist.