The benefits of implant-supported dentures
Posted by ROBERT ASTLES, DDS on May 18 2020, 11:01 PM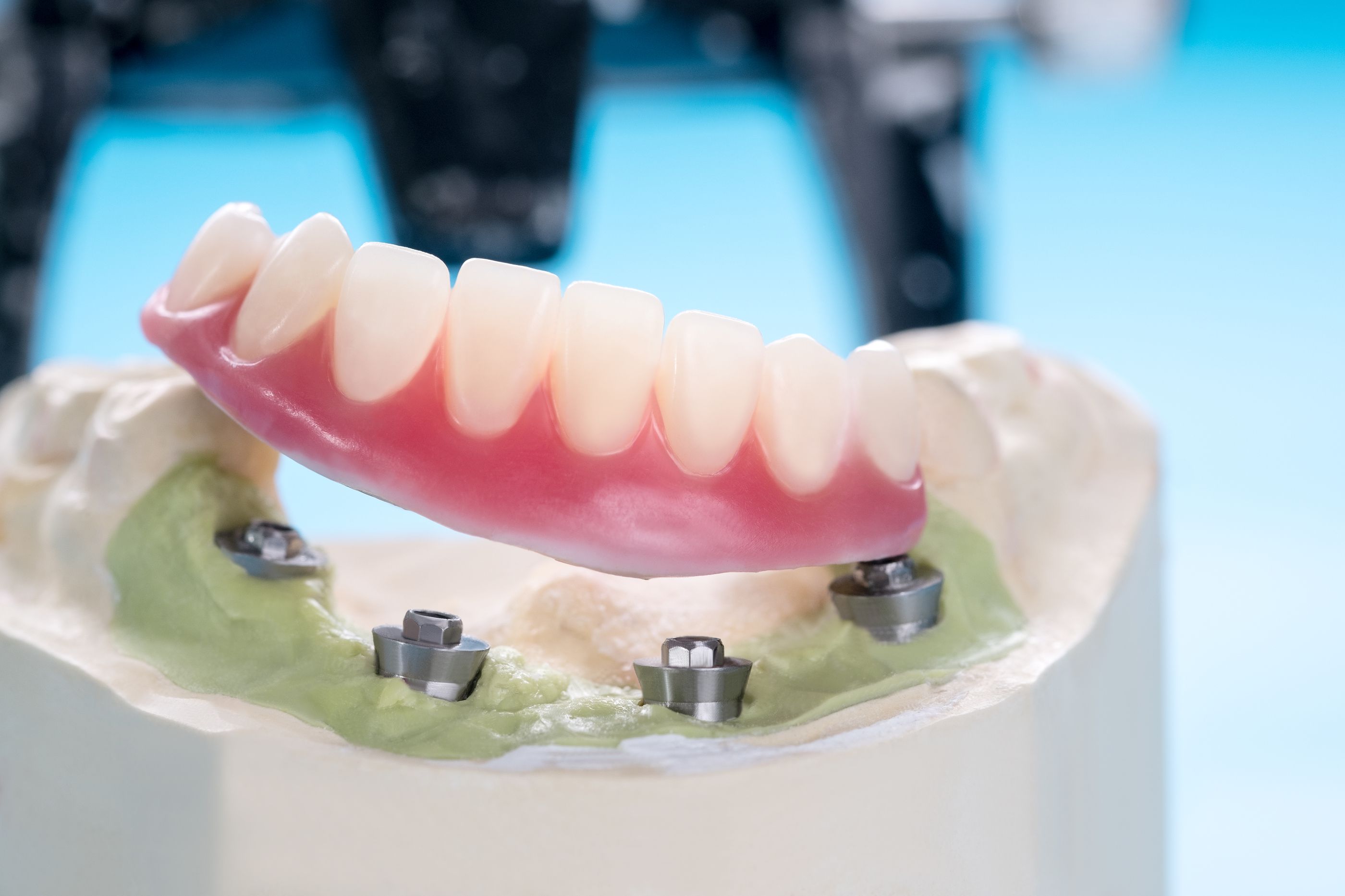 Patients with multiple missing teeth visit our dental practice quite frequently. They seem so low on confidence, worried about their facial appearance, and wish they had a smile as pleasing as any others'. We understand your concern and take every patient's case quite seriously to help them get the smile that they've always wanted.
What are the drawbacks of missing teeth?
Patients may lose several teeth at a time due to causes such as external trauma, oral infections, severe tooth decay, gum diseases, aging, etc. Due to this, they may face the following disadvantages:
The remaining teeth in the mouth may loosen from their sockets due to the deteriorating or shrinking jawbone.
Due to jawbone shrinkage, the facial shape may alter.
Biting and chewing food may feel painful and uncomfortable.
Patients with missing teeth usually feel too conscious while socializing with people. They may get mocked for their displeasing smiles, which is quite embarrassing.
The phonetics may change, due to which you would sound quite different.
What is the best way to replace multiple missing teeth?
While several different tooth restorations are used to replace missing teeth, the most recommended one by dentists is implant-supported dentures. Dentures are prosthetic teeth that are made from a combination of acrylic and ceramic to mimic the gums and teeth. Dentures do have a few drawbacks, such as poor stability, chances of slipping off from the mouth while talking or laughing, etc. Hence, the advancements in the field of dentistry have combined implants with dentures to come up with implant-supported dentures.
What are implant-supported dentures?
Imagine getting every single tooth in your mouth replaced with prosthetic ones in a short span of time. Sounds great, doesn't it? As the name suggests, implant-supported dentures are held in place by dental implants that are fixed to the jawbone. They will look like any other regular pair of dentures, but underneath, they will be supported by metal posts, thereby giving them the much-required stability. With these prosthetic teeth, you will be able to bite and chew food, talk, and laugh without worrying about them slipping off. Their aesthetics are so amazing that their color, texture, translucency, and contour can be mimicked perfectly with that of the natural teeth.
All-on-4 implants
All-on-4 implants are similar to implant-supported dentures. The dentist will place four implants in the jawbone at regular intervals. Scans and x-rays of the oral cavity will be taken to serve as a reference while fabricating the prosthetic teeth. The dentist will place them on the implants, check for any issues with the bite, and polish them to enhance their appearance. The best part of all-on-4 implants is that the entire procedure can be completed in a single day.
Call us at (772) 562-5700 or schedule an online appointment with Dr. Astles to know more about Implant-Supported Dentures.